6 Week Fit Mommy Challenge
Reclaim your pre-baby body right from home in under 40 minutes a day!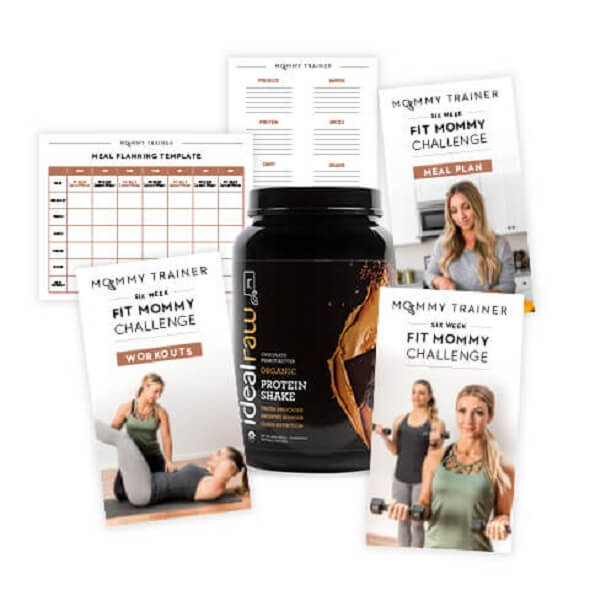 6 Week Fit Mommy Challenge
This challenge was specifically designed for moms just like you to give you everything you need to lose that baby weight, gain confidence, and take back control of your health!
With this awesome challenge you get:

Customizable Meal Plans
In-Depth Workout Guide and Plan
Grocery List Template
Video Instruction for Workouts
Professional Tips and Advice
Private Social Community Access
Diastasis Recti Ab Strength Video Guide & Download
FREE 1 Tub of IdealRaw Organic Protein
Take The Challenge
*Success Stories and results featured on this website are atypical. As individuals differ, so will results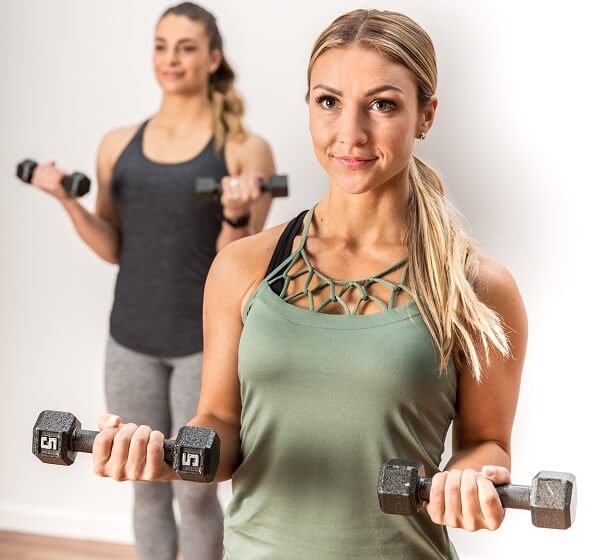 The Ultimate Postpartum Fitness Protocol
In this challenge you'll learn exactly what you need to do to achieve that fit, post-baby body you've been dreaming of. No more wondering where to start, what to eat to lose weight and feel energized, or the best workouts to maximize your fat burn. The 6 Week Fit Mommy Challenge is your complete roadmap!
The workout program was designed specifically for moms and incorporates interval training, switching from strength to cardio to help you burn fat, lose weight, and build core strength. These super convenient and effective workouts can be done right from home with minimal equipment, and they take just 20-40 minutes each! So you can workout right and then get on with the rest of your day!
The easy, delicious, and nutritious meal plans are meant to be efficient and effective to help you save time while supporting your weight loss with yummy, amazing, customized meals! Plus, you'll get access to a private online community where you can receive support, share stories, and interact with other women trying to achieve the same goals as you.
And with Mommy Trainer BreeAnna by your side the entire time with emails, video demonstrations, and support, you'll have ALL the tools you need to get fit, renew your confidence, and build a strong, healthy body!
Take The Challenge
Fast Track Your Results With IdealRaw Supplements
The awesome lineup offered by IdealRaw can help you achieve enhanced results by supporting nutrition and post workout recovery! With plant-based organic protein and supplements that are vegan friendly, soy and dairy-free, and with no artificial anything, IdealRaw is the fitness partner you've been waiting for!
It's Time to Burn Fat, Build Lean Muscle, Increase Energy, and Lose That Baby Weight
"As a mom of 2 awesome kids, I know what it feels like trying to get back in shape after a baby. Battling with low confidence, not feeling comfortable in your body, and feeling like you'll never lose that baby weight. The struggle is real!
That's why I used the experience I've gained as a pre and post natal fitness specialist and personal trainer to design this fitness and nutrition protocol. This program helped me burn fat, build lean muscle, and build a strong, healthy body after my pregnancies, and I'm here to show you how to do the same!
Pregnancy is definitely tough, but losing weight doesn't have to be. No more struggling with that stubborn baby weight or feeling like you'll be stuck in that post-baby body forever. Take on this 6 week challenge and be ready to lose weight, feel more energy, be healthy, and best of all, get your confidence back!"
Take The Challenge

Don't Wait - Start Today!
Purchase our 6 Week Mommy Trainer Challenge Today for only CA$119.99!
Take The Challenge