28 DAY EAT REAL CHALLENGE
Transform Your Diet and Start Losing Weight in Just 7 Days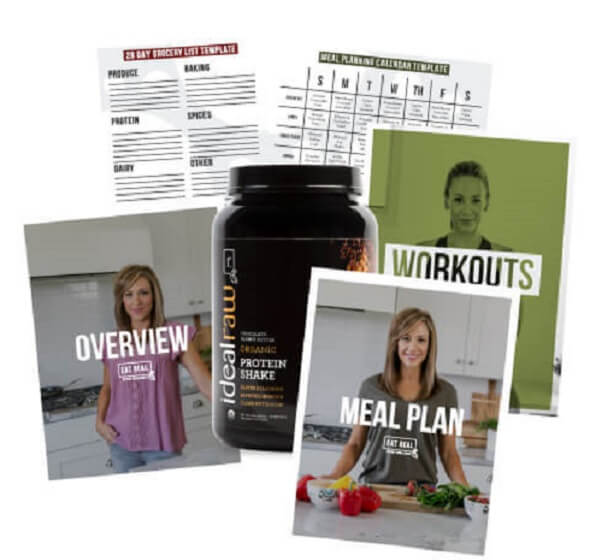 Everything You Need For 28 Days Of True Weight Loss
1 Tub of IdealRaw Protein
28 Days of Do-Anywhere HIIT Workout Videos
Flexible Mix and Match Meal Plans
Meal Planning Template
Grocery Shopping List
Fast Food Cheat Sheet
Protein Substitution List
Complete Written Workout Guide
Daily Tips and Motivation
Exclusive Access to Private Facebook Group with Veggie Lisa
Take The Challenge
Order now and save CA$167.50 off! Purchase for only CA$93.79!
*SUCCESS STORIES AND RESULTS FEATURED ON THIS WEBSITE ARE REAL BUT ATYPICAL. AS INDIVIDUALS DIFFER, SO WILL RESULTS.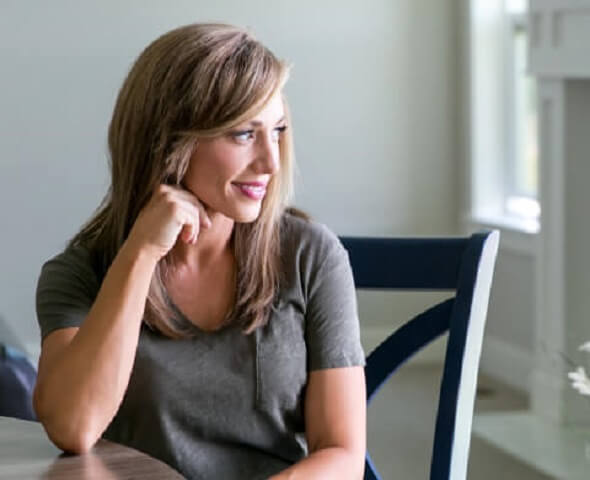 A Simple Approach To Eating Right And Losing Weight
Many programs and challenges overcomplicate weight loss and create restrictions that don't actually teach you how to break old habits or make lasting changes to your lifestyle.
The 28 Day Eat Real Challenge takes a simple and positive approach to weight loss by getting back to real, wholesome foods. Years of experience, training, and results went into creating a program that's easy to follow and effective.
This program gives you the knowledge and skills you need to eat REAL and make your health and fitness a daily priority.
Supplement Your Workouts With IdealRaw
To help you lose weight and change your habits for good, IdealRaw provides you with all the nutrition nature intended. It's an all-plant protein with wholesome, organic ingredients and nothing artificial.
IdealRaw will quickly become a part of your daily routine — giving you the nutrition and energy you need in an easy to grab and go shake. And you'll LOVE the way it tastes!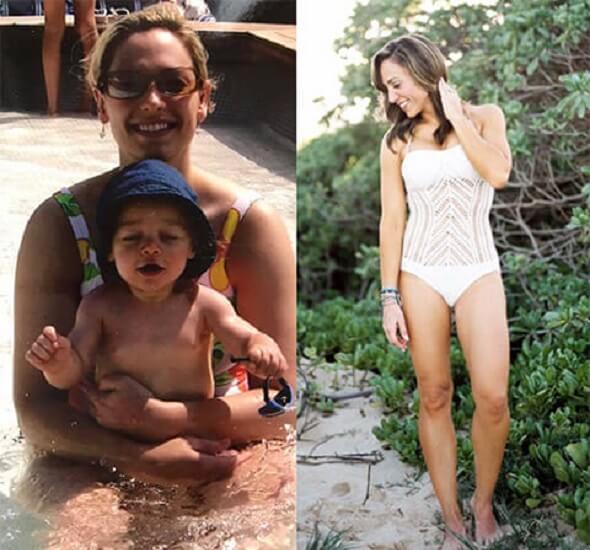 I Know You'll See A Major Difference In 28 Days
I have my own weight loss story, which is why I know you'll see positive, encouraging changes in only 28 Days.
At one point in my life, I weighed a good 80 lbs more than I do now. When I'd go to the pool with my family, I would try to hide my body behind my baby.
I didn't understand the power behind real, wholesome food and was unhappy with the way that I looked and felt.
So I found someone who did know, and once I learned, I dropped the weight and have never looked back.
My own weight loss journey helped me become a Certified Personal Trainer and ISSA certified Fitness Nutrition Specialist, and this 28 Day Eat Real Challenge is the way in which I can help many people like you achieve their own weight loss goals like I did.