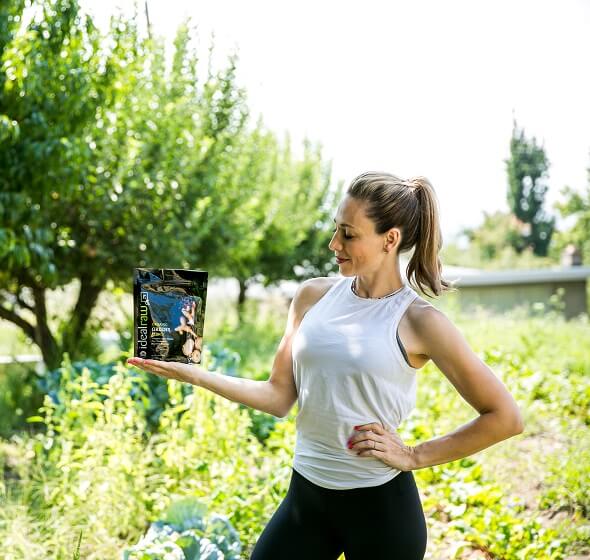 Lisa Introduces IdealRaw Organic Greens
A Simple Way To Get The Vitamins And Minerals You're Missing
Hi there! I'm Lisa Danielson, a certified personal trainer and the head nutritionist here at IdealRaw. I love helping people look and feel their best through exercise and diet.
Almost all of my clients come to me struggling to lose weight because they haven't yet incorporated a diet of real, wholesome foods into their daily lives. In fact, 70 to 80% of the American population don't eat enough fruits and vegetables, which results in missing vitamins and minerals in their diets.
This is why I'm so excited to introduce IdealRaw Greens! We all need our daily vitamins and minerals because they carry out many different functions for our body to work properly. Sometimes, though, it can be difficult to get them all - especially when everything is so processed and stripped of nutrients nowadays.
IdealRaw Greens is the perfect way to assure your body's getting the nutrients it needs. It's made from organic ingredients, like spinach, kale, moringa, and many other amazing plants, and contains prebiotics and probiotics to support and boost your digestive system.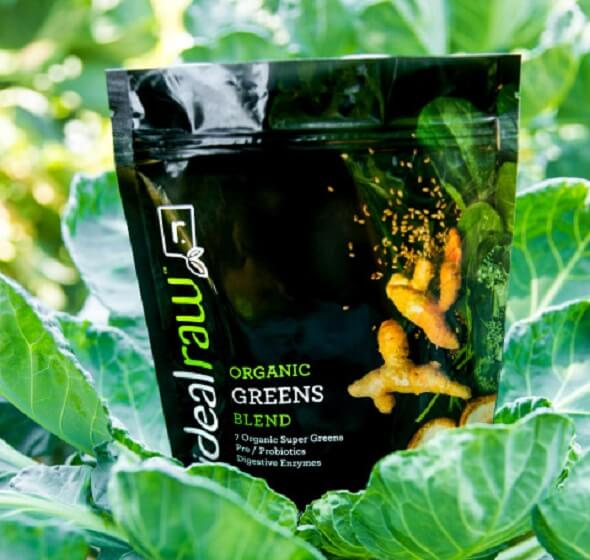 It's Always Greener On IdealRaw's Side Of The Fence
With many different greens powders on the rise, IdealRaw Greens had to be different. And it is. It's actually four different products put into one simple pouch for your convenience.
A close look at a few of the ingredients will give you an idea of essential vitamins, minerals, and antioxidants IdealRaw Greens packs into each serving:
Kale - Great source of vitamin A, K, iron, and antioxidants
Moringa - Contains protein, magnesium, is high in antioxidants
Wheatgrass - Excellent source of chlorophyll, which is also an antioxidant
Flaxseed - Packed with fiber and omega-3 fatty acids
Acerola Cherry - High in B-complex vitamins
Other nutrient-dense ingredients include spinach, turmeric, and apple pectin that are also great sources of vitamins and minerals.
With added probiotics B. Bifidum, L. Acidophilus, L. Rhamnosus, and L. Plantarum, as well as digestive enzymes, IdealRaw Greens was created to assure that your body receives the nutrients you expect it to.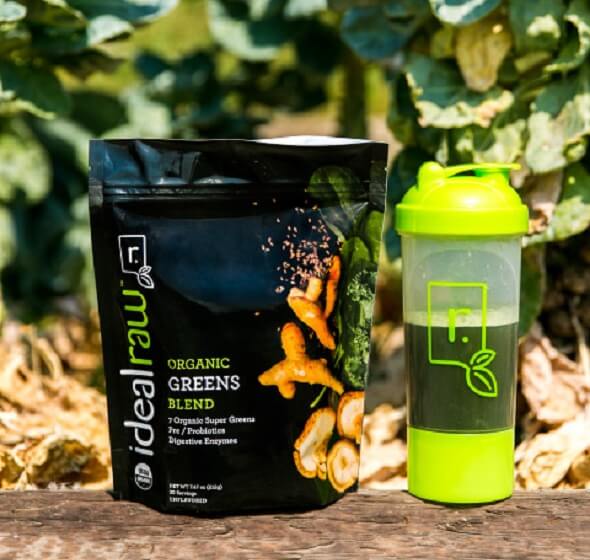 Eat Like You Have A Green Thumb.. Just Without The Garden
There's never been an easier way to get your daily veggies in.


IdealRaw Greens takes all of your favorite leafy green veggies and kicks it up a notch to give you the nutrition you expect from the green stuff found in the ground, without depleting the green stuff found in your wallet.
17 wholesome, organic ingredients which provide essential vitamins, minerals, and antioxidants with every scoop
0g of fat, 4g of carbs, 2g of protein and only 25 calories per serving for an easy, beneficial add-in
4 different strains of pre/probiotics to help with overall gut health
3 different enzymes to aid in digestion and nutrient absorption
Clean, neutral taste that won't overpower the flavor of your recipes
Save On Organic Greens Today!
Frequently Asked Questions
Leafy greens are amongst the healthiest of all the fruits and vegetables we eat. They are high in chlorophyll, which is an antioxidant, and can help with inflammation after exercise. Greens also provide you the most nutrition for your buck. They are rich in vitamins and minerals while being low in calories, which helps you to lose weight while getting all the nutrients you need.
IdealRaw Greens is a 4-in-1 greens powder. It provides the essential vitamins and minerals you should expect from a greens powder, as well as probiotics, prebiotics, and digestive enzymes to aid in nutrient absorption.
Taste is another difference. IdealRaw Greens has a fairly neutral flavor, so you can mix it in your smoothies without it having a huge affect on the taste.
We recommend adding a scoop to water, juice, or your daily shake/smoothie to provide a boost of vitamins and minerals.
It does have a slightly grassy taste, but it's fairly neutral compared to many other greens products out there. When mixed with a protein shake or smoothie it doesn't have a huge effect on taste.
Yes, it is USDA organic certified.
You should always consult with your physician for what is best for you and your baby during your pregnancy as every woman and pregnancy is different.